Press Releases
/ Parent Volunteers Power the School Year, SignUpGenius Survey Shows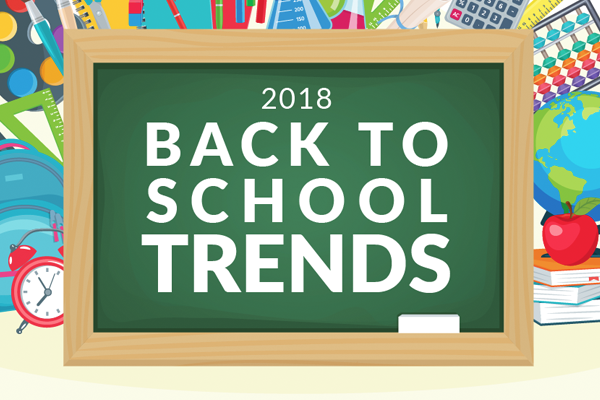 CHARLOTTE, N.C. — A group of dedicated parent volunteers help schools run smoothly, according to the results of a SignUpGenius user survey on 2018 back-to-school trends.  
Only 9 percent of people volunteer weekly, while 40.1 percent prefer to volunteer just once or twice a year, according to the survey. Another 21.1 percent never volunteer, and 30 percent volunteer between once and three times a month. 
"We are passionate about making it easy for parents to support their schools, whether they are signing up to contribute class wish list items, coordinating a school fundraiser or helping out with lunch duty," SignUpGenius Marketing Director Kate White said. "We're grateful for the parent volunteers making a big impact in schools around the country." 
SignUpGenius, the leading online sign up service for volunteer and event management, helps up to 14 million people each month sign up to support world-changing groups and causes. Many SignUpGenius users are busy parents who count on the site to coordinate school events, sports snacks, volunteer opportunities and more. 
Key survey findings also include:
There Are More Early Bird School Supply Shoppers than You Might Think: Most people pick items up throughout the summer (44.5 percent), but 33.5 percent purchase supplies "within days of supply lists being issued." 11 percent of parents shop just in time for back-to-school night. The remainder wait until the night before or after school starts. Young parents and parents with younger children are more likely to buy school supplies early.
Field Trips Are Most Popular: Most parents who volunteer (51.1 percent) want to be field trip chaperones. Helping out with fundraisers like book fairs and festivals is the next most popular option at 37.6 percent. 
Think Email, Email, Email: Parents prefer quick updates from teachers and school officials to stay connected throughout the year. About 32 percent like regular emails from the school PTA or administrators, while 29 percent prefer emails or phone calls from their child's teacher. The rest prefer staying in the know by volunteering, parent teacher conferences or open house nights.
Capital Campaigns Aren't Popular: Parents aren't fond of capital campaigns. In fact, only 3.2% of survey participants chose this as their preferred giving option. People are more likely to give money by purchasing items such as raffle tickets or cookie dough or by responding to specific requests from the school or teacher for needed wish list items.
 Survey results were tallied based on the responses of 474 SignUpGenius users. Full results, including a demographic breakdown,
can be found here
. 
About SignUpGenius
SignUpGenius simplifies the process of coordinating events and people by providing online sign ups for nonprofits, schools, sports, churches, families, colleges, businesses and organizations. By enabling up to 14 million unique visitors per month to sign up for tasks online, SignUpGenius has done away with the need for paper sign ups, "reply-all" emails and phone trees.
SignUpGenius on Facebook
SignUpGenius on Twitter
Contact SignUpGenius: [email protected]