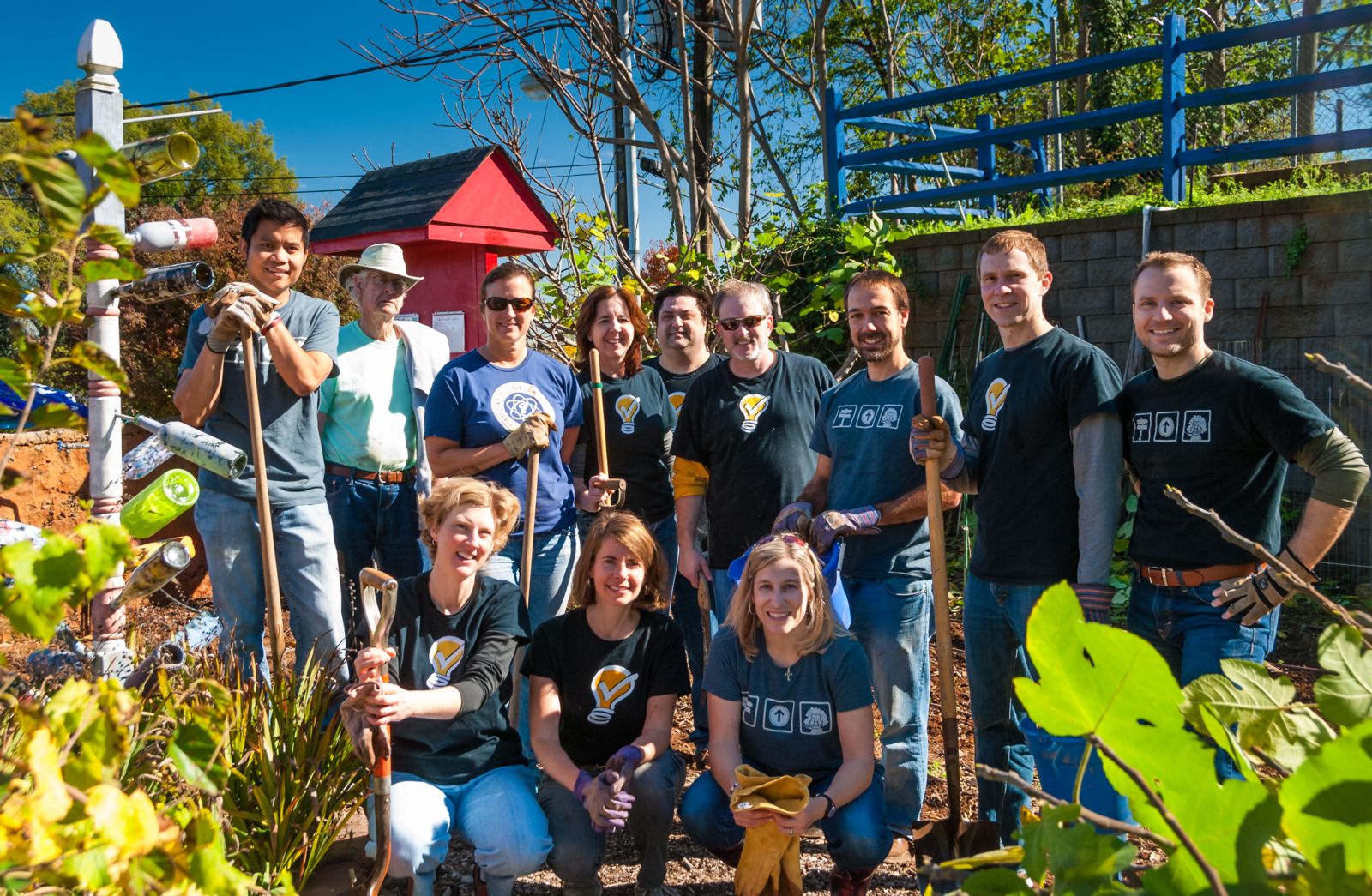 At SignUpGenius, we're constantly inspired by how people use our site to change communities in significant ways. Whether it's coordinating volunteers at a local homeless shelter or donating supplies for mission trips around the world, SignUpGenius users truly make a difference. That's a big reason corporate giving is such an important part of our culture. 
We focus our giving in particular on organizations that care for vulnerable and at-risk children. Here are some of the worthy causes we've donated to recently: 
Brookstone Schools
SignUpGenius financially supports
Brookstone Schools
in our hometown Charlotte, and employees partner as "buddies" for two children who attend the school. Brookstone provides a private Christian education to children from financially challenged families. In 2017, SignUpGenius gave $25,500 to the school. 
Christian Adoption Services
SignUpGenius gives regularly to this
Matthews, N.C.-based nonprofit
that helps match children with adoptive parents. The agency has helped place more than 2,000 children domestically and from 18 foreign countries. This past year, we were able to provide $19,050 to CAS' efforts to place children in forever families. 
African Christians Fellowship International
SignUpGenius partners with
ACFI
to provide education for indigent and orphaned children in Liberia. In addition to regular donations, in 2014 we donated to help send a team to Liberia to work at two mission homes. The money went toward maintenance projects as well as needs such as bed nets, school supplies and equipment. In 2017, SignUpGenius donated $33,700.  
Samaritan's Purse
SignUpGenius supports
Samaritan Purse
's efforts to help victims of war, poverty, natural disasters, famine and disease in Jesus' name. We donated more than $29,000 in 2017.  
Education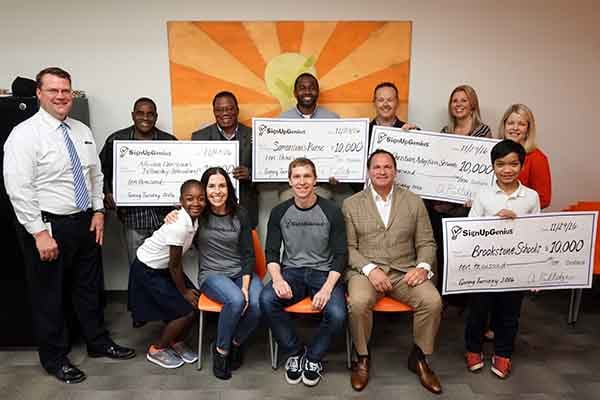 SignUpGenius is committed to helping children achieve. We've donated to a number of education-related causes, including:
St. Mary's School

: In 2017, SignUpGenius donated $5,000 to this Bloomington, Illinois, school after it won the company's Genius Tech Giveaway to upgrade its technology.

Operation School Bell

: SignUpGenius donated to the Assistance League of Charlotte's program, which provides clothing for children in need.

Outstanding Teachers

: In 2016, SignUpGenius donated $5,000 — $500 each — to 10 outstanding teachers nominated in our Back-to-School Teacher Wish List Giveaway.

Bicentennial PTO

: This Nashua, New Hampshire, nonprofit won a $1,000 donation in 2016 as part of our volunteer appreciation giveaway.

St. Joseph's Catholic School

: The Mt. Hope, Kanas, school was able to expand and remodel their school's library with the $5,000 they won in our Library Makeover contest.

Clara Barton Elementary School

: The Oxford, Mass.-based school won $5,000 in our Back-to-School Boost contest to go toward books for the school library and playground equipment.

Sterling Elementary School

: SignUpGenius donated $500 to the low-income school in Charlotte for a Scholastic Books program.

Community House Middle School

: SignUpGenius donated $500 to the Charlotte school's dance program in memory of instructor Robin Shore's husband, Jeff.   
Classroom Central: SignUpGenius donates to the Charlotte-based charity, which collects and distributes school supplies to needy children.

Mountainville Academy

: SignUpGenius' Fundraising Made Easy Giveaway awarded $2,500 to the Alpine, Utah, school to assist with their fundraising efforts.

Montessori Design School

: SignUpGenius awarded $3,000 in our 2014 Back-to-School Giveaway to this Nashville, Texas-based school.
Local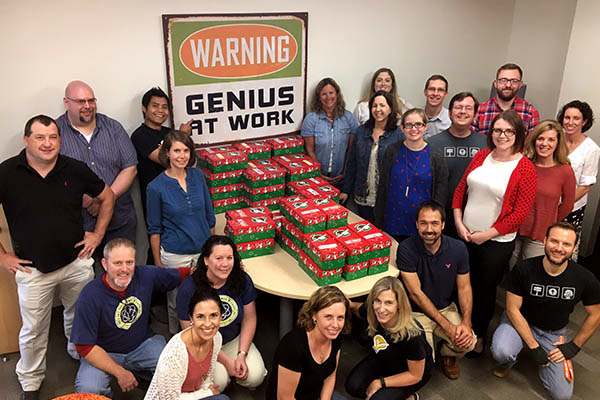 Giving back to the Charlotte community we call home is important to SignUpGenius. Here are some other causes that have touched our heart:
Employee Matching Gift Program
To show our support for the causes our staff members are passionate about, SignUpGenius matches employee donations to registered 501c3 nonprofits. Each SignUpGenius employee is entitled to a $500 matching contribution per year.
SignUpGenius matched nearly $7,000 in 2017 to organizations including Action Against Hunger, Make-a-Wish Foundation, Compassion International, Beds for Kids, Feed the Children and Safe Alliance.