Blog
/
Feature Tips
/ Genius Hack: Customize Your Sign Up to Represent Your Brand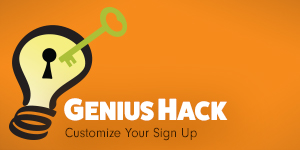 You don't have to be a trendy Instagram influencer to know the importance of your #brand. Whether you're running a business, nonprofit or school, chances are you have a specific look that represents your organization. Keep your sign ups focused when you customize them with your organization's logo and colors.
Add Your Logo and Customize Sign Ups For:
Customize Your Themes
Ready to customize your sign up theme so it visually represents your brand? There are a couple of ways you can do it.
To design your own custom theme, log in and go to Tools (on the left side of the page). Select Custom Themes and create a theme with your logo, photos of your organization or anything that creates a branded look. Genius Tip: Need a whole primer? Check out this guide to designing custom themes.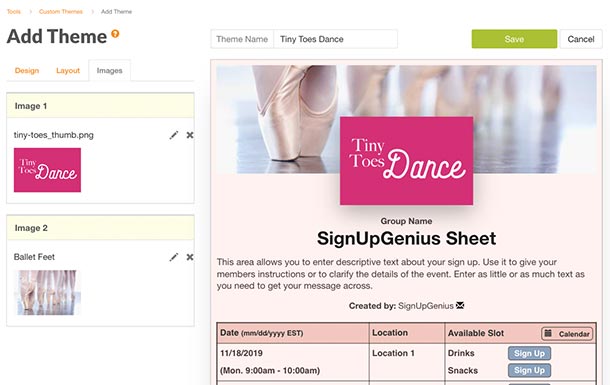 To add your own logo or image to one of our basic themes, choose a theme in Step 2 when you're creating a sign up and check the box next to, "Use my own custom image with the selected theme." That theme will serve as the background colors around your image.

Customize Your Emails
It's easy to customize
email reminders and confirmations
so they clearly have your organization's look.
Start by logging in and going to Messages (also on the left side of the page). Click Compose and then choose the Email Template tab, available with premium plans. You can create a reminder or confirmation email template, type a custom message and choose whether you want the email to have the same theme as your sign up.
You can also use the Messages area to send themed emails whenever you need to communicate with your participants. If you have a premium plan, simply choose your theme when you click "Preview & Send." Recipients will get an email with your customized look and message!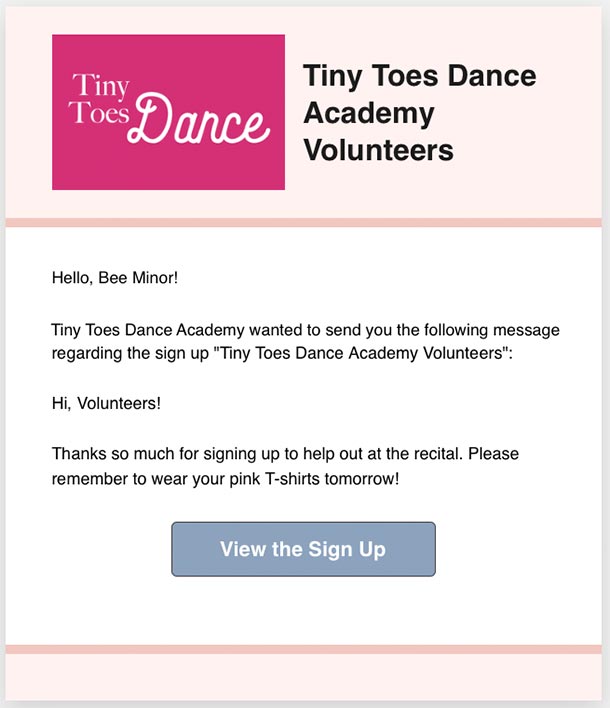 Include Custom Questions
You can gather information specific to your organization's event with
custom questions
. When a participant signs up, they will also be asked for any additional info that you need.
To set up custom questions, go to Step 5 when creating a sign up. Under "Ask Participants For:" select the box marked "Ask a Custom Question." You'll see a pop up allowing you to "select an existing question" or "add a new custom question."
Type in specific questions you need answered — such as T-shirt size or if they have any food allergies. The answers can only be viewed by the sign up creator.
Basic accounts receive one custom question, while paid accounts get between five and 25 depending on the plan level.
Your participants will see the custom questions when they sign up.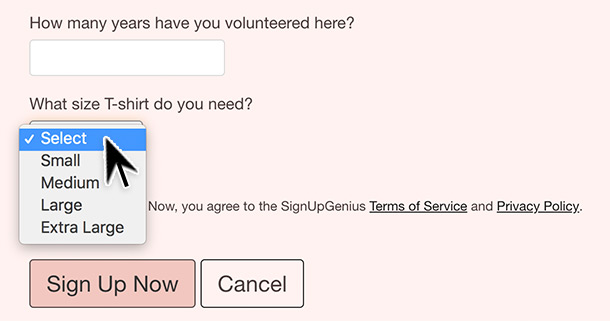 Voila! Sign ups that represent the visual flair and specificity of your organization. Get started repping your brand, genius!